Connecting and empowering creators around the world
We launched the Walletally crypto token to be the embodiment of a true community token. The idea behind this project is to create a store-of-value, highly portable asset to reward creators for their contribution to the Wallet Ally family of platforms. Creators earn tokens for submitting content to our main waaletally.com site.
In today's hyper, content-driven world.
In the face of the complete democratization of the ownership and dissemination of content, some are starting to wonder why despite the fact that a majority of the content out there is owned by billions of individuals around the world, the monetary benefit of said content only extends to just a handful of tech and media outfits.
Content creators rarely get the opportunities one would think exist to fully realize the potential of the works they so passionately create
One of the many ways the Walletally token seeks to help bring some sort of quantifiable equity to this one-sided commercial relationship between content creators and the platforms on which they showcase their works is to deliver a meaningful store-of-value asset as compensation to the content creators who choose to share their gifts on our platform.
The Wallet Ally token was designed and deployed to put the power of our platform in the hands of its users and readers.
Circulating Supply: 100,000,000
Frequently asked questions
How can I buy Walletally tokens?
---
Download TrustWallet or MetaMask, register on Binance and purchase BNB. Click the buy button on this page and you will be redirected to PancakeSwapV2. Click "I understand" and purchase the desired amount. Please note that you can buy BNB tokens directly from your TrustWallet as well. Learn more.
---
I just swapped BNB for Walletally tokens, why are my tokens not showing in my wallet?
---
We can help you fix that. After you swap your BNB tokens for Walletally tokens, you will have to add your new Walletally tokens to your account. Follow the steps in the video below to do just that.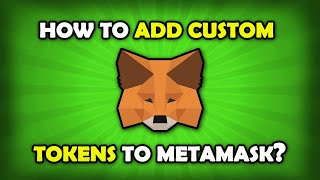 How To Add Custom Tokens To MetaMask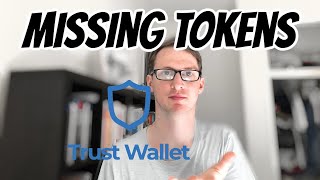 How to Add a Custom Token on Trust Wallet
---
What is your roadmap?
---
The Walletally platform has been around for over 6 years. We currently have hundreds of folks who have and continue to share content on our site. We also have over 13,000 email subscribers. It is safe to say that we have completed the most basic parts of the project launch needs and milestones. The launch of the walletally token was just an extension of our overall mission to make quality content accessible to all. With a majority of our readers and contributors being outside of the United states, we felt that the launch of a native token would help empower, in an equitable fashion, all of our stakeholders. Learn more
---
Why did I receive Walletally tokens?
---
At the launch of our native token, we went ahead and distributed 10% of our 1,00,000,000 supply to folks who have contributed to our platform in the past, folks who have visited our site and folks who may be connected to our team in some way. This is a way we felt we could spread the love of our new project.
---
---